3.1.2 Subscription settings: Optional, Auto, Forced, Disabled
Subscription settings: Optional, Auto, Forced, Disabled
3. Instruction
Imagine that you facilitate a course about radar images. One of the weeks/modules is focused on convection. You have decided that it would be useful to create a forum where participants can share their experience about convection on radar images. 
Click Turn editing on and then click Add an activity or resource.
Choose Forum  and click Add. 
Enter the name of the forum "Convection on radar images" and add description e.g. "Please share your experiences or ask your questions by using this forum."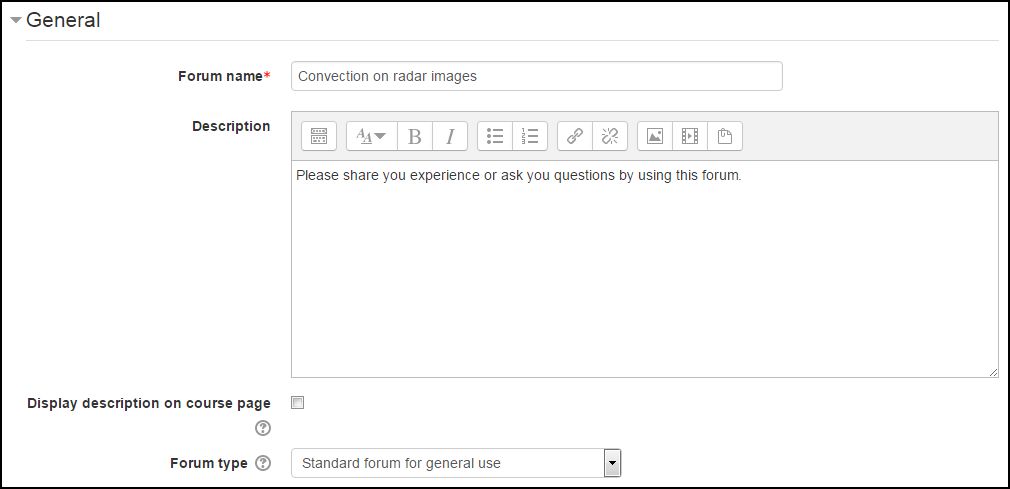 Go to Subscription and tracking and in Subscription mode choose optional subscription. Participants will be subscribed to this forum but they will have an opportunity to unsubscribe themselves from this forum if they want. 

Then click Save and display or Save and return to course.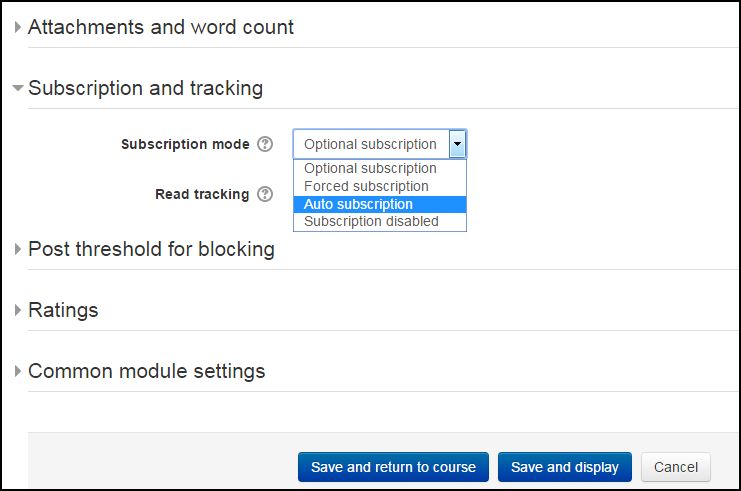 For other forum settings see books in 3.1 section about organizing open discussion. 
Remember that you can change subscription settings any time you want. 
Go to Forum and find Administation block (it should be on the left or right side).
Here you can see which mode is chosen for this forum. Be careful because clicking on another mode changes subscription setting without any confirmation. 
You can also check and edit current subscribers.